Today all are well known with social media as all have an account on Facebook, Instagram, LinkedIn, TikTok, Snapchat & other social media platforms. But all are not well known about how to utilize this platform for branding, lead generation or to get traffic.
" Social media marketing refers to process by which we gain the traffic & leads by audiences available on different social media platforms like Facebook, Instagram, twitter etc. "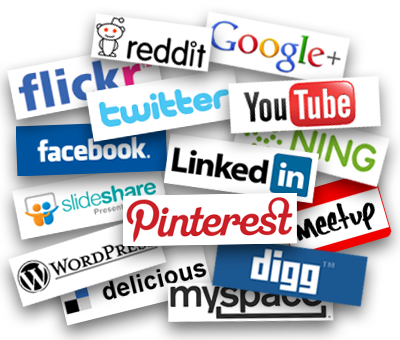 But the method or strategy to make it successful should be different as per platform and guidance provided by social media websites. Some famous social media websites are:
Top Social Media Platforms
Social media marketing is completely based on engagement, topics and contents which you are providing to your followers or subscribers. If your topics are not up to mark, you will never get better reach and engagement on your social media platforms.
Most of the persons start the social media page or profile with highly engaging topics to increase followers, likes or subscribers and when they achieve enough audiences, they convert it into business pages with different topics. It is a really good strategy ???? NOOOO… it's not a good strategy even you may lose the engagement and achieved an audience of the page when u convert it into a business page. The reason is very simple. The audiences which you have achieved with previous topics want to see the same topics and content and the audience interest is based on your current topic. And also, this kind of audience will never like your business if they have different interest. In last, you will lose the engagement and traffic.
So what we need to do, make your page or profile with future topic or business for which you have created. We are sharing some strategic points that will help you to achieve the audiences.
Steps to follow for better social media engagement:
First, create some posts with different content and theme to test which kind of post audience want to see for your topic.
When you get the idea for audience interest, make some posts on make it live a regular basis and with the same time when you are getting the best results. You can easily find this on your insights pages.
Share the post of relevant groups to gain the traffic of those groups. Choose public groups to share your post. Don't share on more than 4-5 groups in a day on Facebook; you may get banned for temporary due to Facebook policies. Choose the group where you post approve easily and get engagement.
Share the post of other social media platforms to get traffic and to increase the audiences. You can use social media tools to manage your post like Zohosocial, buffer, TweetDeck or SproutSocial to manage your social media account easily and to the analysis of your post-performance.
In starting, you may get less engagement. To improve this, you can use the paid services of social media platforms to boost the post engagement. Facebook ads, twitter ads helps you to gain instant engagement and traffic.
Relate your topic with current trending social media topics. Create a post on trending topics, it will help you to rank your post.
Use memes, videos and images randomly to improve the engagement. Users response on these types post frequently.
Create a different poll to increase CTR on your post. Add these on Facebook & Instagram story.
YouTube is the best platform to engage and increase your audiences. Create videos & link these videos on your social media posts.
Use trending Hashtags in your post. Don't add lots of hashtags in a single post. Better is to create 2-3 posts daily and add different hashtags on every post.
If you are good PR activities, you can say to others to share your pages and posts, it will help you to get maximum audiences.
I hope it will help you to understand about social media marketing and some very basic rules to gain engagement on your social media platforms. We will share soon that how you can target and increase audiences in particular social media platform like Facebook, Instagram, Twitter etc. So stay with us and stay updated… Thanks