In this blog, we will tell you about Keywords. Most of the people always forget to choose right keyword for their blogs, website content, and services. Due to this, they miss most of the traffic available on search engine or who are searching for their business. So let's start from some basics.
Many of us know all, but the main thing is, Do YOU KNOW THE RIGHT? Don't be confused more; we are going to show you each and everything step by step So that, you can understand everything easily and in a right way.
What is Keyword?
Keywords are the set of the words and phrases that visitor enter into search engine to find what they are looking for. That is also called Search Queries. Whenever any visitor wants to search anything on Google or any on search engine, they put a keyword that is related to what they want to search. Google provides the most relevant list of websites as per their keywords.
So Keywords are the route of any business, by which any visitor can easily reach to specific website where the information are available. Same is for your website, if your website content doesn't have best keywords, it may be possible, you will not get right audiences or traffic which you want.
From where you can find the best keywords
There are many way to search best keywords for your website. We are going to show you from where you can search best performing keywords free of cost and without extra efforts:
Google Keyword planner
This is free and most featured keyword research tool given by the Google. Here you can choose keywords by adding filters as per your needs like location, language, search networks and keywords ranking duration.
Just login your google Ads account – click on 'Tools and setting'- select 'Keyword Planner' in planning secti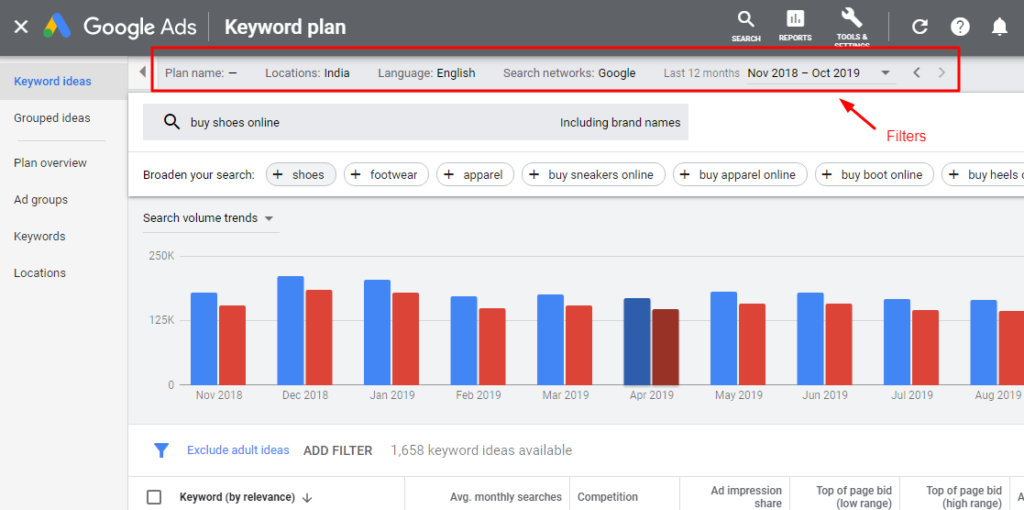 Google gives you more specific and related keywords suggestions as per your search query and also its shows competition level with search volume. You can select the keywords which have more searches and low competition.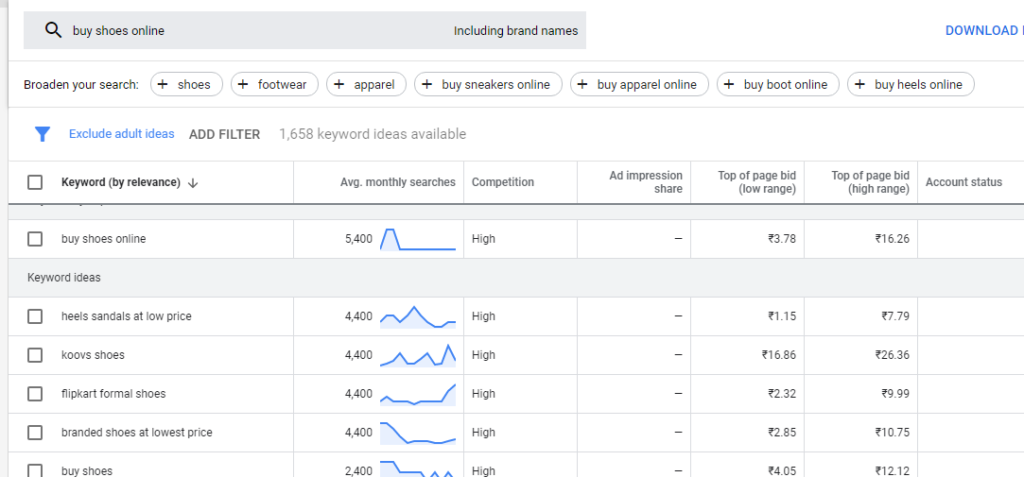 Ubersuggest
Ubersuggest is the second most ranked and best keyword tools that is available free of cost. You can choose your keywords from the suggestions.
It works like google keywords planner tools. But it has totally different way to show the result. Here you can check the keywords ideas with websites where the keyword has been used most of the time. Most important feature of this tool is, you can check the keyword performance on social media platforms like Facebook, Pinterest etc., that is very useful if you are going to share your content on social media platforms as well.
There are some more tools SEMRUSH, SPYFU, MOZ etc. for your keywords research but you have to purchase the monthly subscription for this.
Auto-complete keywords
Auto-complete keywords are the suggested keywords by any search engine when we start typing on there. These keywords are high search keywords. You can use these keywords for your content but make sure these keywords have low competition as well.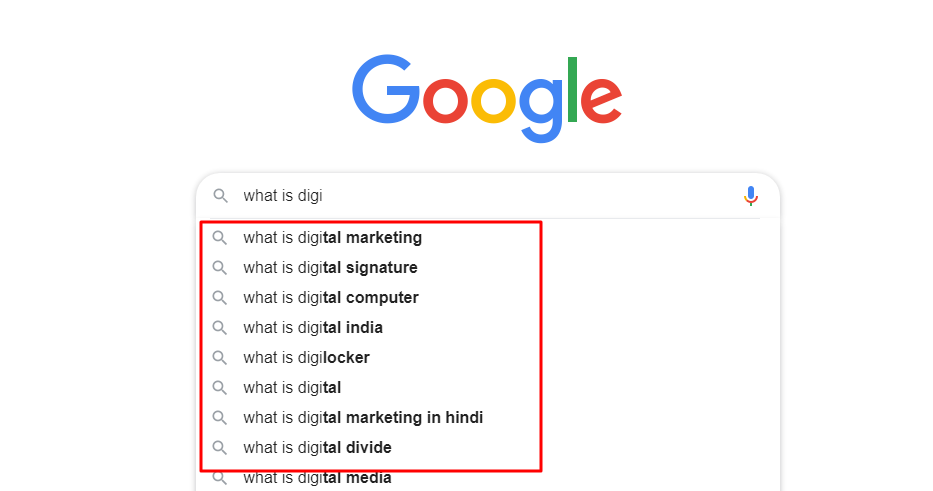 "Searches Related to" Keywords
These keywords are also the very important keywords. Google always suggest the keywords which are related to our search term and searching by most of the people. These keywords phrases are sorted and shown on footer of the search engine. These Keywords are generated by Google LSI (Latent Semantic Indexing) methods. This method uses by any search engine to check the quality of the content on the page by checking the words given in the search term or keyword.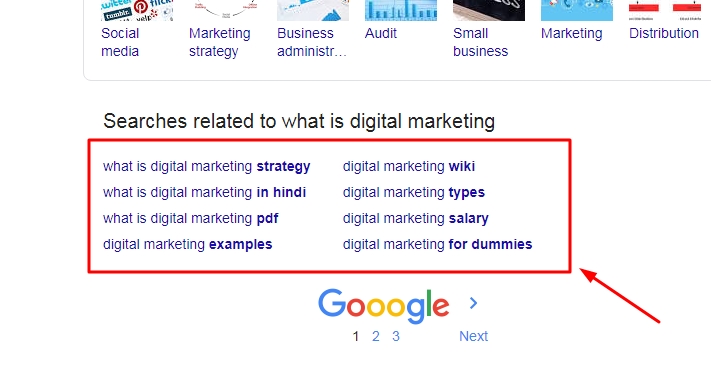 These all above tools and techniques are very useful to search the keywords. By adding these keywords, you can make you content easily searchable by any search engine. It also helps to rank your page on top so that you can get more traffic and audiences on your website.